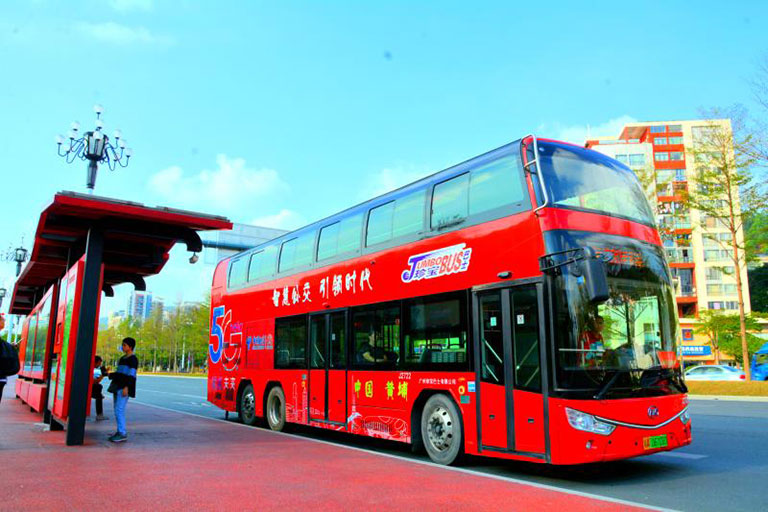 Ankai double-decker buses add color to travel
This Ankai pure electric double-decker bus is not only high in value, but also very connotative.

The full and tall body, with large viewing windows on both sides, and through-type panoramic sunroof on the second floor, the whole vehicle is transparent and bright, and the wide viewing field greatly enhances the passenger's sightseeing experience.
The upper and lower floors of the car can be equipped with 66 high-end travel seats, and are equipped with USB charging ports to meet the charging needs of passengers; the car is specially equipped with barrier-free riding facilities and wheelchair areas, providing guidance and multi-language explanations; the vehicle is also optimized The height of the stepping on the car, and the installation of non-slip and wear-resistant steps and aluminum alloy handrails on the stairs to maximize the safety of passengers.

In addition to having a "high value", vehicles are also "hardcore" in terms of safety. The car is equipped with a 360-degree surround view safety system, anti-collision, track deviation monitoring and early warning system, driver behavior monitoring and early warning system, etc., to ensure the safe operation of the vehicle.
This pure electric double-decker bus has a cruising range of up to 300 kilometers, which can meet the operational needs of the line throughout the day.