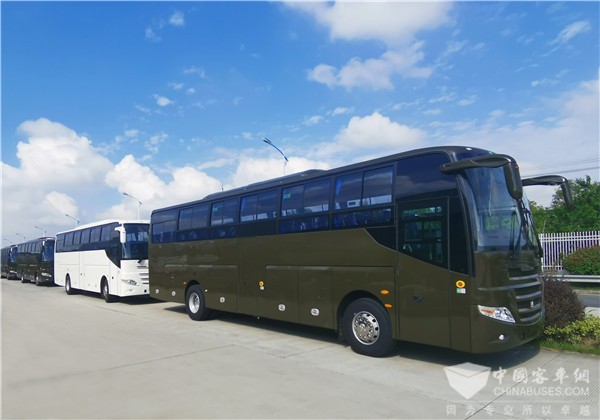 Crossing the ocean to serve Congo Yaxing Bus continues to deepen the African market
According to Chinabus.com, these cars are YBL6120 series buses customized by Yaxing according to customer needs.
In order to adapt to the poor road conditions in Africa, the cars adopt a front-engine design and are equipped with a 320-horsepower engine.
Moreover, the approach angle and departure angle are much larger than conventional rear-mounted vehicles, and the passing performance is excellent.
The whole vehicle adopts the chassis buckle technology, which greatly improves the structural strength of the whole vehicle, greatly improves the reliability, and can adapt to the harsh road. Not only that, the strengthened design of the vehicle leaf spring suspension increases the load-carrying capacity of the vehicle, while reducing maintenance costs for customers, which greatly facilitates the subsequent maintenance of customers.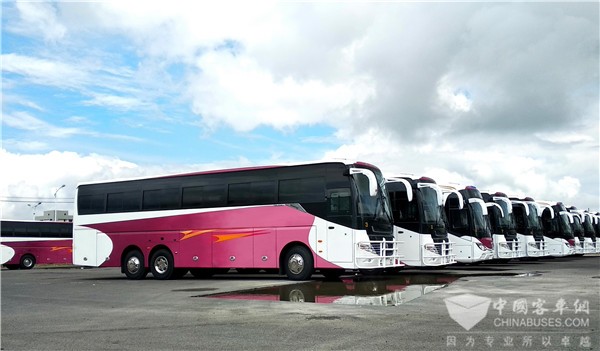 According to the characteristics of the customer's long-distance transportation of bulk goods, the vehicle is designed with a large luggage compartment of 11 cubic meters, which allows the maximum length of the goods to reach 5 meters; the fuel tank is also designed with a 600L large capacity, and a single endurance range exceeds 1,500 kilometers.
In addition, the body adopts a super-high floor design structure, the engine is placed under the floor, and passengers enjoy the quiet and comfort of a rear-mounted car; comfortable cloth seats are arranged in the car, and the seat back is convenient and retractable The water cup holder is equipped with a USB charging port, and the carriage is equipped with six-color adjustable interior lights, so that passengers can feel the intimate aspects of Yaxing Bus during long-distance travel.
In Africa, Congo, Angola, Nigeria, Tanzania, Zimbabwe, Zambia, Malawi, Côte d'Ivoire, Burkina Faso, Uganda, etc., Yaxing buses light up countries and regions one after another. China and Africa are closely linked to provide more suitable transportation solutions for the local area, and jointly promote the friendship and common development of China and Africa. Along the "Belt and Road", the power of Chinese brands will benefit the world and build prosperity together.